Invited Lectures Worldwide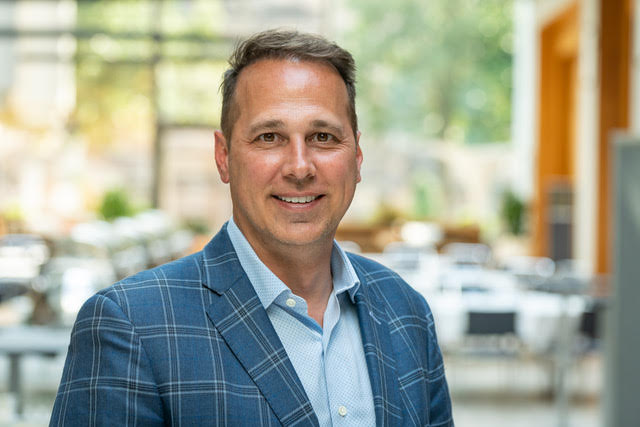 Dr. Bill Dischinger began his orthodontic career in 1999, joining his father's practice. They worked side by side until 2015 when Dr. Terry Dischinger retired from active practice. Working together was the fulfillment of a life long dream for both Dr. Bill and Dr. Terry. They learned and perfected their art of orthodontics together and this only strengthened their bond as father and son. Dr. Bill would love it if one of his four boys decided to pursue the same career some day.
Dr. Bill grew up in Lake Oswego and graduated from Lake Oswego High School where he played football, basketball and golf. More importantly though, he met his wife Kari Lynn there as well. Following high school, Dr. Bill attended Oregon State University for his undergraduate studies and continued to the Oregon Health & Science University where he earned his DMD in 1997. His certificate in orthodontics was earned in 1999 at Tufts University in Boston, Massachusetts.
As was mentioned above, Dr. Bill married his high school sweetheart, Kari Lynn Hayes. Kari Lynn is certified as a neonatal intensive care nurse and takes care of their family. They are the proud parents of four boys: Taylor, Turner, and their twins, Trey and Tristan. Dr. Bill and his wife enjoy long walks together, traveling to new and exciting places, and trying new restaurants. He is an avid golfer although doesn't play much nowadays. However, spending time with his family is his number one hobby. Dr. Bill has many interests and hobbies outside of the practice including activities within his church, family time, and spending as much time as possible with his four sons.
Dr. Bill has been recognized by his peers as an expert in the specialty of orthodontics. He has lectured literally all over the world, having given over 100 lectures teaching on a variety of orthodontic subjects.  He has many published articles and has even written a book on orthodontics that has been published.
The Dischinger Team prides themselves on providing the latest and most up-to-date treatment for our patients. In order to do so, Dr. Bill maintains membership with a number of dental and orthodontic professional associations that enable him to actively participate in continuing education and remain current on advances in orthodontic treatment.
Dr. Bill lectures in the United States and around the world. He lectures on a variety of topics, many related to advanced treatments in orthodontics. Over the past five years alone, he has lectured on 5 continents and over 15 countries. He is honored to be considered an expert in the field of orthodontics by his peers. He is also an adjunct professor at the University of Pacific School of Dentistry Department of Orthodontics in San Francisco, CA.
Dr. Bill loves orthodontics and loves taking care of all of our wonderful patients and families. Most days he tells his staff or patients, "You know, I love what I do for my job. We just have fun every day here!"
ENJOY A BEAUTIFUL SMILE WITHOUT THE METAL MOUTH!