Dischinger Orthodontics Financing
A monthly payment is simply a convenient way to spread out the cost of orthodontic treatment, therefore, it is due even if there is not an appointment during the month. The number of appointments have no bearing on the fee for services rendered.
We take Visa, Discover, and Mastercard. You may phone in your payments if you like, or we can schedule them automatically once per month for you on your credit card. For your convenience, we also work with CareCredit and ORTHOFI Patient Financing.


 

 

Your payment is due in our office on or before the date that you choose on your Financial Agreement (contract). If necessary, your due date can be changed. A $20.00 late fee will be charged on all payments which are ten days past due.
Failure to adhere to the financial arrangement may be cause for treatment to be put on hold or discontinued.
Any financial agreement is the responsibility of the custodial parent.
Your insurance claim will be filed as a courtesy for you. Orthodontic insurance is paid over the course of treatment, not all at the start. We can make no guarantee of any estimated coverage, but will do our best to see to it that you receive your maximum benefits.
Please remember, your policy is an agreement between you and your insurance company, not between your insurance company and our office.
Our office will be responsible for the monthly/quarterly filing of insurance statements and the follow-through on payments.
If your coverage or carrier changes, please be sure to notify our insurance secretary.
If coverage decreases in any way, the unpaid balance will be transferred back to the patient's account and will be the responsibility of the patient.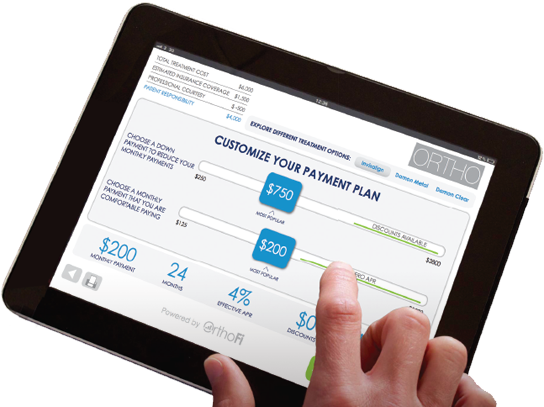 ENJOY A BEAUTIFUL SMILE WITHOUT THE METAL MOUTH!
Frequently Asked Questions: