Greater Start-To-Finish Control and Flexibility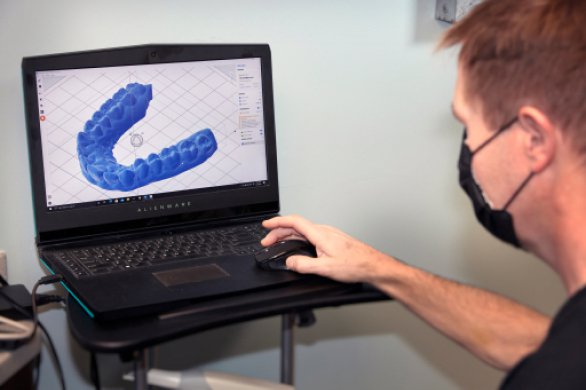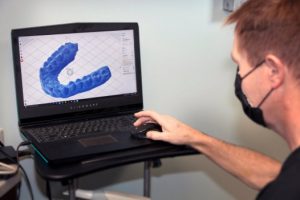 Developed with clinical experts from around the world, Spark is an advanced clear aligner system designed for more predictable and efficient treatment planning.
The latest innovations in aligner material
TruGENTM and TruGEN XRTM offer greater sustained force retention, and are designed for more efficient and effective tooth movement, compared to the leading aligner brand.*
More Control. More Flexibility.
Spark's 3D ApproverTM software is designed to give doctors more control and flexibility for more efficient and predictable treatment planning.
100% Patient Recommended
Spark aligner system is clearer, more comfortable and more stain resistant than the leading brand.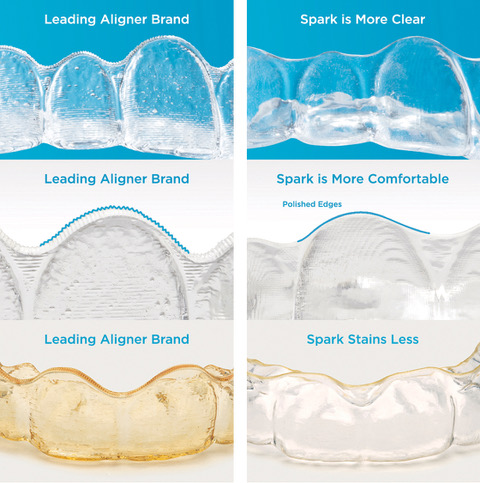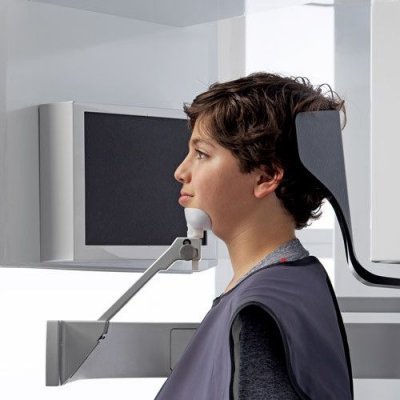 Why Should I Consider Spark Treatment?
Spark's TruGENTM material is proven to perform better compared to the leading aligner brand:
More sustained force retention
Better surface contact area with the tooth
Clearer,* more comfortable* and stains less*
Better GRIP, BETTER MOVEMENT, BETTER CONTACT.
When contacting the same tooth, Spark aligners have 19% better contact surface area than the leading aligner brand.
MORE UNIFORM SURFACE
Spark Aligners have a more uniform surface texture versus the leading aligner competitor.
BETTER PRINTING RESOLUTION
Spark aligners are manufactured with 80% better printing resolution than the leading aligner brand.
What Does it Take to Get Started?
To find out if it is right for you, we must see you in person. If we determine it is the right treatment for you, we will begin as soon as possible. Contact us to schedule your initial consultation.
ENJOY A BEAUTIFUL SMILE WITHOUT THE METAL MOUTH!
Frequently Asked Questions: